Aussie day is coming. Aussie day is coming *she sings awkwardly*
Shuffles her feet. She stops. Stares uncomfortably at the people around her. Why are they staring at her? Oh yeah….because she's an American.
YEAH…..
An American excited for Australia day? What is this bullcrap.
Ahem. Despite the fact that I'm American and generally I'm not supposed to celebrate this lovely day, I am going to celebrate this beautiful day. I don't give a fuck. I'm going to sit and read an Australian Author's book. I got permission, guys. I got it from the most Australian person in the YA book community: Kat Kennedy of the cuddlebuggery.
It is going to happen.
Whether you choose to do this crazy thing with me or not, I wanted to highlight some books written by Aussies. There are a lot of great books by Australians. I know that as an American myself, I don't always think about reading books that aren't published by an American publisher. American publishers are always in our face. Read this. Read this. How about some more TSTL heroines guys? SNOWFLAKES ANYONE? Hmmmmm….
Little do we think of the authors across the pond. I know it may not seem like that big of a deal, but those authors have a very difficult time making a name for themselves. I think it's important to give voice to authors you may not have heard about. Some of the authors I'm going to list are well known and some of them are a little less well known:
1. It would be sacrilege not to mention: Melina Marchetta
 I could no longer call myself a decent human being if I left her out.
Creator of the Lumatere Chronicles, among others, Melina Marchetta has created the best and most amazing high fantasy Young Adult series I've ever read. She weaves, plots, and writes genuine emotion on the page like a master. She's wildly known as a manipulator. You think you know the characters in Finnikin of the Rock and then suddenly you don't. I highly recommend this series to both YA readers and fantasy readers.
Melina Marchetta's novels have been published in eighteen countries and in seventeen languages. Melina's first novel, Looking for Alibrandi, swept the pool of literary awards for young adult fiction when it was published, winning the Children's Book Council of Australia (CBCA) Book of the Year Award for Older Readers among many others. It was also released as an award-winning film, winning an AFI Award and an Independent Film Award for best screenplay, as well as the New South Wales Premier's Literary Award and the Film Critics Circle of Australia Award.
---
2. Amie Kaufman: Co-Author of space shenanigans
Now. I haven't read this author yet. Only one of these authors is Australian. Amie Kaufman is the co-author of the Starbound Trilogy. She writes it with Meagan Spooner. It's supposed to be this epic space drama. Think Titanic in space. We will go down with this ship. Do not mock the Titanic of this book. I'll be sure to write a review of this ship.
Amie Kaufman is the New York Times bestselling co-author of the award-winning Starbound trilogy (These Broken Stars, This Shattered World) and The Illuminae Files trilogy (Illuminae). She writes science fiction and fantasy for teens. She lives in Melbourne, Australia with her husband, their rescue dog, and her considerable library. She is represented by Tracey Adams of Adams Literary.
---
3. Alison Goodman: Writing Cross Dressing Heroines since 2008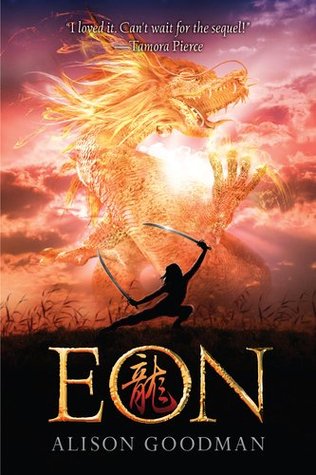 Alison Goodman tells the tale of a cross dressing heroine in a fantasy world very similar to China. Swordfights. Gender roles.
Here's a great review of Eon. It's the review that has inspired me to read this book and this author.
Alison is the author of EON and EONA, a New York Times Bestselling fantasy duology which has sold into seventeen countries and been translated into ten languages. EON was short-listed for Victorian, NSW, and WA Premier's Literary awards, and won the 2008 Aurealis Award for Best Fantasy Novel. It was also listed as an American Library Association Best Young Adult Book (2010), a James Tiptree Jr. Honour book, and a CBCA Notable Book.
Alison's first novel, Singing the Dogstar Blues, won the 1998 Aurealis Award for Best Young Adult Novel, and was also listed as an American Library Association Best Book (2004) and CBCA Notable Book. Her second novel, a crime thriller titled Killing the Rabbit, was published in the USA and shortlisted for the 2007 Davitt Award.
Alison was a D.J. O'Hearn Memorial Fellow at the University of Melbourne and holds a Master of Arts. She lives in Australia with her husband and their Machiavellian Jack Russell Terrier, and is currently working on a new supernatural series.
Visit Alison's website at http://www.alisongoodman.com.au
---
4. Shirley Marr: writer of chaos and dramatic bitches
I came across Shirley Marr about a year ago. I haven't read her book Fury yet, much to my dismay. There. Are. So. Many. Great. Reviews. But lucky me, my birthday is coming up and guess what this poor University student asked for? nudge. nudge.
Shirley Marr is an Australian author of contemporary Young Adult fiction who specialises in "writing about and for Little Lady Macbeths". She arrived on the scene in 2010 when her manuscript was plucked out of a slush pile and published by Black Dog Books (now an imprint of Walker Books). The resulting novel, Fury, is a dark and funny murder story narrated by a petulant sixteen-year-old mean girl and has been described as "like Heathers as directed by Sofia Coppola" and developed a cult following.
Her difficult second novel, Preloved, was published in 2012 and is a paranormal love story for girls who don't like paranormal love stories. It marks a departure from her dark roots and showcases the "B Side" of Shirley – which is closer to her own personality – softer, fresher and more youthful.
Shirley is currently working on her third untitled novel, which promises a return to bad girls, drama, revenge and intrigue. She wouldn't mind if she alternated between light & dark with each subsequent novel, 'cos just like chocolate, she likes both.
She is the only person she knows who has ever been kicked out of a bookstore for disruptive behaviour.
---
5. Michael Adams: writer of insane post-apocalyptic Young Adult novels
I recently put this author's book on my NEED-MORE-THAN-MOST list. I just can't handle the waiting. I've ordered his book from Fishpond and it's….I just…I feel like I'm going to explode. This could be a good or bad thing, considering I'm waiting for a post-apocalyptic book. People dying is kinda the point, isn't it? And…they are usually painful and intense, so there you go. Explode away, Brigid.
Michael Adams has been a restaurant dishwasher, television host, ice-cream scooper, toilet scrubber, magazine journalist, ecohouse lab rat, film reviewer, social media curator, telemarketing jerk, reality TV scribe and B-movie zombie. This one time, he watched bad movies at the rate of one per day for an entire year and wrote a book about the traumatic experience, which is called Showgirls, Teen Wolves and Astro Zombies. Michael lives in the Blue Mountains, NSW, with his partner, daughter, one dog, two cats and an average of three supersized spiders. The Last Girl is his first novel.
---
Some of these authors I've read and some I haven't, but I will be reading all of these authors in the near future. Bring your alcohol (provided you are of age), bring your sailor mouth, and pull up a chair. Enjoy a day of reading or doing other equally beautiful things. None is better than reading, though. Just saying.
Peace out ladies and gents.