Aussie day is coming. Aussie day is coming *she sings awkwardly*
Shuffles her feet. She stops. Stares uncomfortably at the people around her. Why are they staring at her? Oh yeah….because she's an American.
YEAH…..
An American excited for Australia day? What is this bullcrap.
Ahem. Despite the fact that I'm American and generally I'm not supposed to celebrate this lovely day, I am going to celebrate this beautiful day. I don't give a fuck. I'm going to sit and read an Australian Author's book. I got permission, guys. I got it from the most Australian person in the YA book community: Kat Kennedy of the cuddlebuggery.
It is going to happen.
Whether you choose to do this crazy thing with me or not, I wanted to highlight some books written by Aussies. There are a lot of great books by Australians. I know that as an American myself, I don't always think about reading books that aren't published by an American publisher. American publishers are always in our face. Read this. Read this. How about some more TSTL heroines guys? SNOWFLAKES ANYONE? Hmmmmm….
Little do we think of the authors across the pond. I know it may not seem like that big of a deal, but those authors have a very difficult time making a name for themselves. I think it's important to give voice to authors you may not have heard about. Some of the authors I'm going to list are well known and some of them are a little less well known:
1. It would be sacrilege not to mention: Melina Marchetta
 I could no longer call myself a decent human being if I left her out.
Creator of the Lumatere Chronicles, among others, Melina Marchetta has created the best and most amazing high fantasy Young Adult series I've ever read. She weaves, plots, and writes genuine emotion on the page like a master. She's wildly known as a manipulator. You think you know the characters in Finnikin of the Rock and then suddenly you don't. I highly recommend this series to both YA readers and fantasy readers.
---
2. Amie Kaufman: Co-Author of space shenanigans
Now. I haven't read this author yet. Only one of these authors is Australian. Amie Kaufman is the co-author of the Starbound Trilogy. She writes it with Meagan Spooner. It's supposed to be this epic space drama. Think Titanic in space. We will go down with this ship. Do not mock the Titanic of this book. I'll be sure to write a review of this ship.
---
3. Alison Goodman: Writing Cross Dressing Heroines since 2008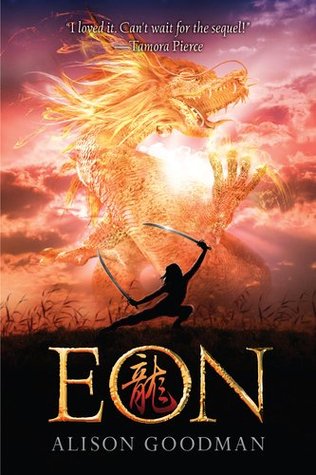 Alison Goodman tells the tale of a cross dressing heroine in a fantasy world very similar to China. Swordfights. Gender roles.
Here's a great review of Eon. It's the review that has inspired me to read this book and this author.
---
4. Shirley Marr: writer of chaos and dramatic bitches
I came across Shirley Marr about a year ago. I haven't read her book Fury yet, much to my dismay. There. Are. So. Many. Great. Reviews. But lucky me, my birthday is coming up and guess what this poor University student asked for? nudge. nudge.
---
5. Michael Adams: writer of insane post-apocalyptic Young Adult novels
I recently put this author's book on my NEED-MORE-THAN-MOST list. I just can't handle the waiting. I've ordered his book from Fishpond and it's….I just…I feel like I'm going to explode. This could be a good or bad thing, considering I'm waiting for a post-apocalyptic book. People dying is kinda the point, isn't it? And…they are usually painful and intense, so there you go. Explode away, Brigid.
---
Some of these authors I've read and some I haven't, but I will be reading all of these authors in the near future. Bring your alcohol (provided you are of age), bring your sailor mouth, and pull up a chair. Enjoy a day of reading or doing other equally beautiful things. None is better than reading, though. Just saying.
Peace out ladies and gents.